About Nekoland
Anyone who likes games has ever dreamed of creating games for themselves at least once. However, it's not easy to develop games without help from anyone else; for that reason, mostly it turned out to be just a dream.
However, you can make that dream come true with Nekoland. Not only do you enjoy the pleasure of watching people play the game you create, but you can also make money. Unfold your imagination through Nekoland!
Nekoland is a game development platform that makes it easy for anyone to develop and play online games without complicated coding knowledge. It is a game development engine that has incorporated all the casual MMORPG know-how (i.e., multiplayer party, clan, and trade system.) we learned from our games.
Nekoland aims to let people develop online games easily even if they don't have the in-depth knowledge to code/program. It is our vision to give them a game development environment in which they can create and play.
Promising Potential
Nekoland is showing explosive growth every month since it first debuted in August 2018. Those who are interested in games such as job-seekers and corporate office workers began to make use of Nekoland as a hobby when they joined. However, As the more, they have players who engaged in their game they developed, the more they have opportunities to earn money. there are now more and more cases turning to the full-time game developers for Nekoland platform
As a developer who has a nickname of 'No **', the monthly profits exceeded 50 million won as of February, and the elementary school student nickname "Chun *" generated hundreds of thousands of won in a month.
The average monthly sales of the top 10 games in Nekoland are $ 19,300
Total sales Nekoland generated from January to July in 2019 has exceeded $ 2 million.
There are currently 1,730 games on the Nekoland platform that are in service.
Subscribed Developers & Games on Nekoland per month
Games on Nekoland
Below are some of screenshots we have taken from the games on Nekoland. You can find out more if you visit http://nekoland.net/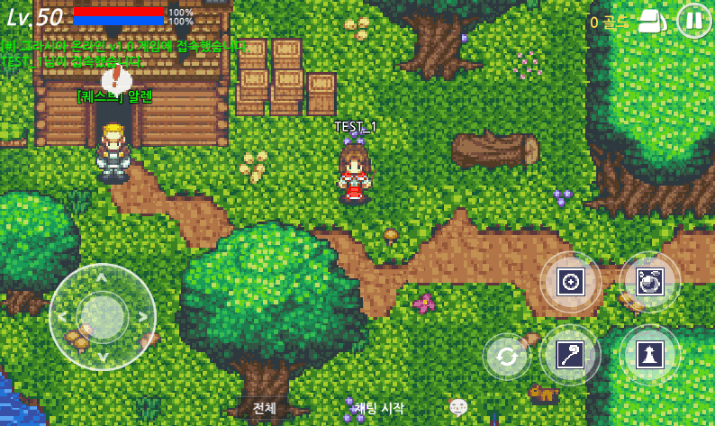 Nekoland for Developers
Nekoland for Developer is a knowledge base that provides valuable information, know-how and resources for developing games when you create your game with our game development builder, Nekoland Studios.
Nekoland Studio: Online Game Development Tool
To create a game that works on Nekoland mobile application, Nekoland Studio is required to install on your desktop. In other words, you create on your desktop with Nekoland Studio, and you can run it through Nekoland mobile application. Nekoland Studio is only available as a desktop program at this moment.
Just press the [Release] menu located at Nekoland Studio, if you want to roll out your game. You can automatically upload your game through Nekoland Android and iPhone applications.
The latest version of .NET framework is required to run Nekoland Studio properly. Please restart your PC after you install .NET framework if you encounter any errors when you run Nekoland Studio or setup couldn't start properly
For more information, please visit Nekoland Developer Wiki. http://developer.nekoland.net/start
Mobile Application, Nekoland
Nekoland
Download Nekoland application if you'd like to enjoy online games built with Nekoland Studio or want to see your own game runs on Nekoland. It's free to download!
Contact Us
1568 7F, Nambusunhwan-ro, Gwank-go, SEOUL, South Korea